Planning Your Metal Building: Avoid These Nine Mistakes
---
---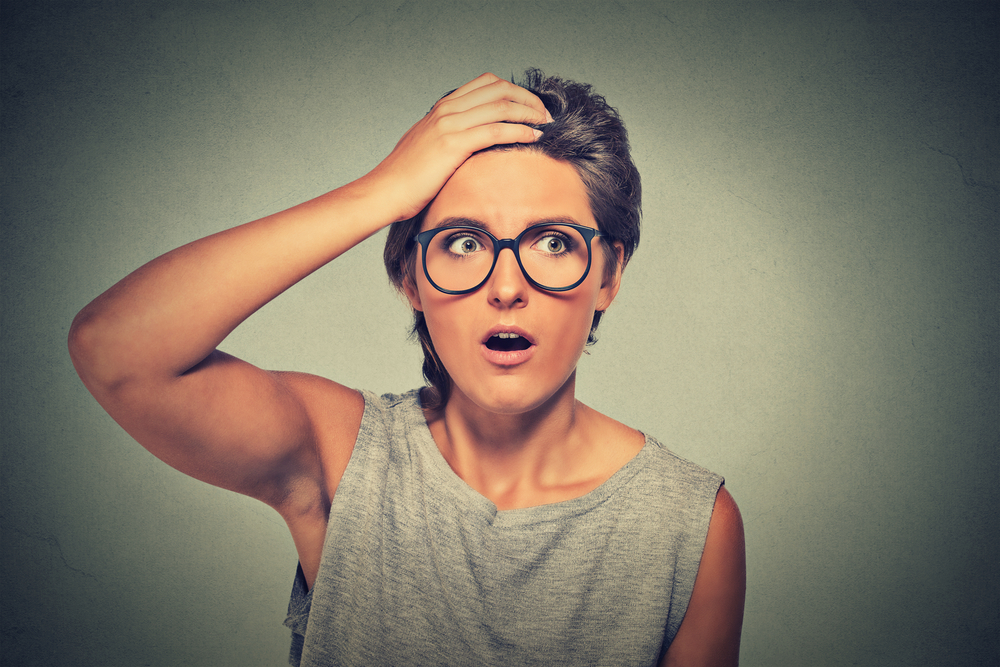 Purchasing a metal building is kind of a no-brainer these days: they are far more affordable than wood, easy to maintain, quickly installed, durable, and attractive. While the buying and installation are pretty straightforward, people make common mistakes that can derail the process—or worse.
The nine mistakes you need to avoid when planning a metal building are:

Opting out of building permits

Not properly leveling your foundation

Choosing the wrong building site

Not measuring exact dimensions

Going with the cheapest metal building company

Cutting corners with safety measures

Installing it on your own (without the know-how)

Miscalculating your budget

Failing to notify installer of underground infrastructure

Now, let's dig deeper into the details of each common metal building mistake and make sure you know how to avoid them.
Nine Mistakes to Avoid When Planning Your Metal Building
Before you jump into building your metal home, metal carport, metal garage, or any other type of metal building, consider the following mistakes to avoid as you get started. Just a little bit of planning and preparation can go a long way toward the metal building of your dreams.

Opting out of building permits
Be sure to research local requirements and permits in your area. Most metal building companies (including Alpha Structures) are not liable for the consequences of skipping permits. Still, we can help you find the information you need and make sure all paperwork on our end will be approved upon the first submission.
Permit laws vary from municipality to municipality and state to state. It's crucial to research your local laws before moving forward with installation plans. To pull any necessary permits, you'll need to submit an application to your local municipality with structural plans that include how installers will construct, connect, bolt, weld, and drill the building into the ground. This is the information your metal building company can provide. Also required is information about the foundation. If you're using concrete, discuss this with your concrete contractor.

Not properly leveling your foundation
Concrete is by far the most structurally sound and durable foundation, and some municipalities require it. Depending on the size of your building, other options might include gravel, dirt, wood, or asphalt. No matter the material, professionally leveling your foundation with an expert is crucial. Up to 75% of installation problems come from neglecting this step.

Also, be sure to give a concrete foundation plenty of time to cure, generally about one week before placing any load on it. Without properly curing a concrete slab foundation, your anchor bolt connections could become unstable. Speak with your concrete contractor to be sure.
Choosing the wrong building site

Failing to choose the best building site on your property can lead to many unforeseen problems, including a more expensive metal building installation process. While there are no hidden fees in our building quotes, there could be additional costs once the installers show up to your site. For example, if trucks can't reach the building site or there isn't enough room around the perimeter for materials and equipment, you'll face extra costs.
It's also vital to choose a building site where utilities can be easily installed and high winds or other climatic factors aren't problematic. The right building site helps you avoid delays in delivery and construction and prevents safety issues.
Not measuring exact dimensions
It's essential to be one hundred percent sure of the dimensions you need for your metal building's intended purpose. For example, don't guess whether the height of your building will be sufficient to store large equipment; take the time to measure everything carefully.
We also highly recommend speaking to a building specialist to get the best value on your metal building. Explain your project to an expert, and they might recommend another building size that will meet your needs and be the best bang for your buck. For example, you might start the process by envisioning a metal building with 40 x 60 dimensions. In reality, a 30 x 70 offers the same space and could be significantly cheaper.

Buying too small is common, and many people end up purchasing another metal building when they realize they need more space. It's best to buy a bigger metal building if you have any doubt or reason to believe you might need more space down the road.
Choosing the cheapest metal building company
With construction, you get what you pay for. There are many considerations when choosing the best metal building company, and price quotes are one of them. Companies that are significantly cheaper than other metal building companies are usually too good to be true, and the quality of your building will suffer.

An experienced contractor should have great reviews, excellent customer service, short delivery times, and competitive pricing.
Installing it yourself (without the know-how)
Metal building kits don't come with step-by-step instructions, and you'll only save 10% by installing them yourself instead of going with a professional installer. If you decide to install your metal building, be sure you have the necessary construction knowledge and experience to do it safely.
Cutting corners with safety measures

If you do have the necessary experience and decide to install your metal building on your own, make sure to follow safety protocols. The construction industry leads the way in job-related injuries and deaths, so stay safe. For example, always move metal building components using the right equipment (like a crane or forklift), never stand beneath a load being lifted, and don't attempt to cut components (metal building kits are prefabricated precisely). If something needs modifying—though it shouldn't—contact your building company before making changes.
Miscalculating your budget
Be sure to discuss your project in detail with a building specialist to ensure you understand all costs and any additions to your building that you may need, such as a concrete slab foundation, interior work, water, other utilities, or building customizations. Our buildings come with no extra or hidden fees. Still, you might want add-ons for curb appeal and functionality, depending on the intentions you have for your space.
Failing to notify installer of underground infrastructure
This mistake can be fatal. It is essential to notify installers of any underground power lines, water lines, or other underground infrastructure. All overhead and underground utilities must be adequately marked.
Conclusion
With proper planning and the right team of professionals, the buying and installation of your metal building can be a breeze. Avoid these nine mistakes for smooth sailing, maximum affordability, and safety. Talk with a building specialist to discuss your project, and get a quote today.