Most Affordable Price
Quickest Lead Times
Get the home you deserve – on time and on budget.
From rustic metal building homes to modern metal houses, capture the unbeatable strength, safety, and beauty of steel.
Our team cuts no corners. We use materials and certifications that meet all state requirements, and make sure you know exactly what your home will look like – inside and out.
Metal Building Home
Custom metal homes come in a variety sizes and options to match your vision of the perfect place to live.

Coupled with the benefits of enhanced durability and easy maintenance, metal building home designs have grown increasingly popular. Modern metal houses offer an eye catching look, while rustic metal buildings capture a more traditional style. Whatever your vision for your custom metal home, we will build the home you've always wanted at a great price.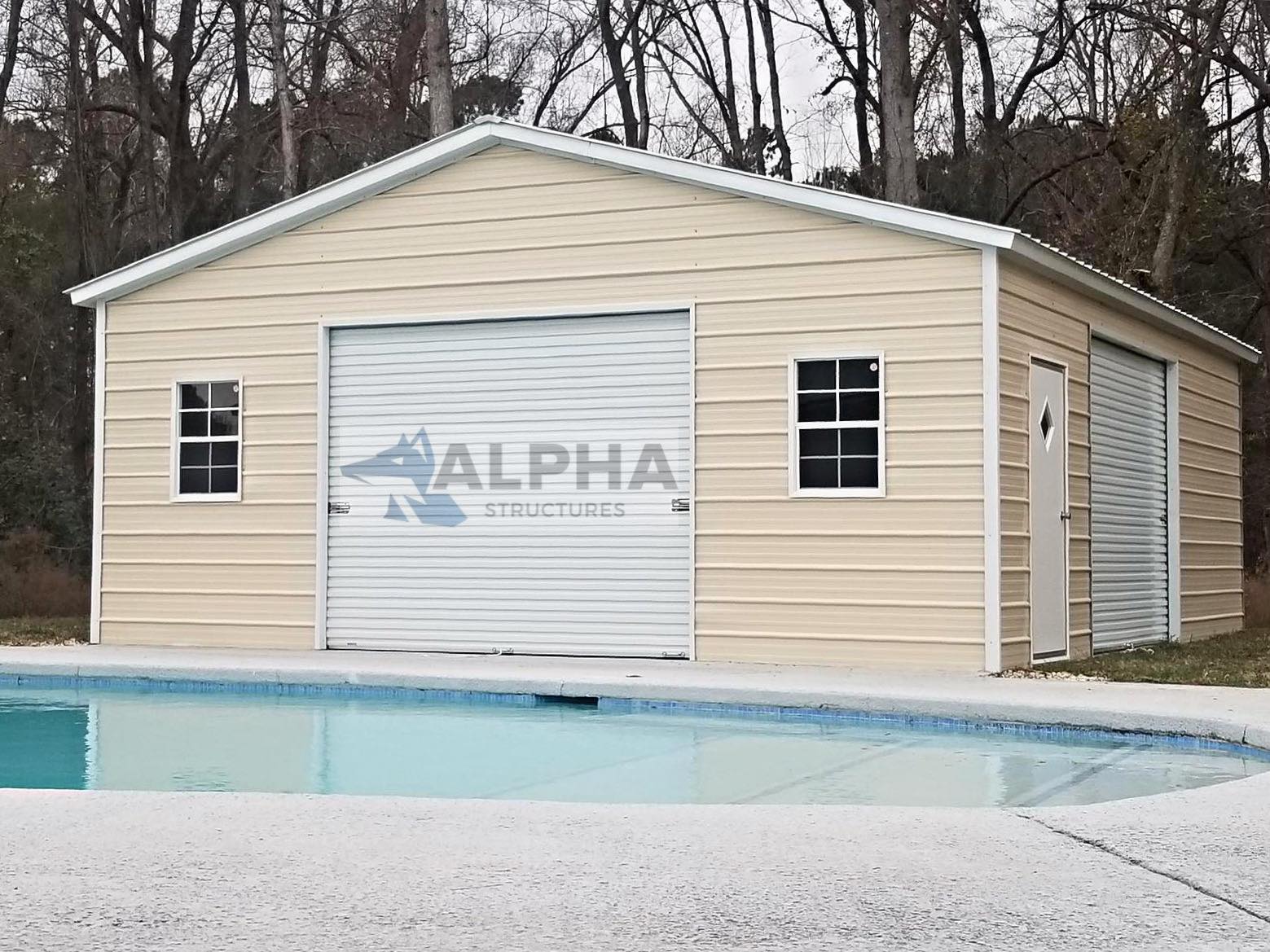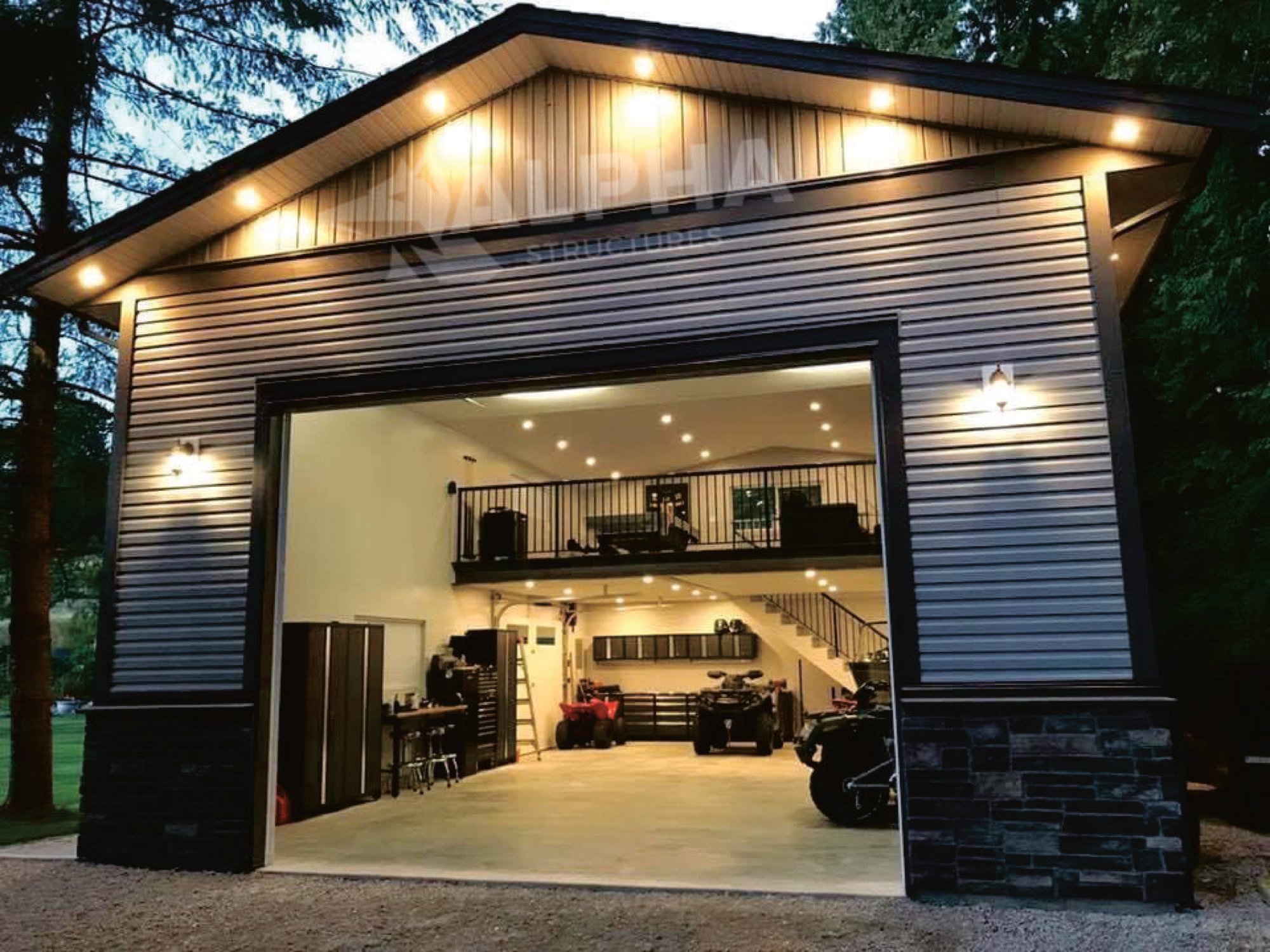 Barndominiums and Pole Barns as Homes
Barndominium structures employ the strength of steel to create new barns and warehouses, or retrofit old ones.

Many people are also reimagining pole barns as homes, fusing traditional and modern styles into a familiar yet fresh look. As the metal pole barn house grows in popularity, homeowners can easily apply this attractive new look in their next home.
Tiny Metal House
Living in a tiny home offers many benefits, from a low carbon footprint to a reduced cost of living. The construction of smaller steel building homes can also be easier and faster than wooden houses, leaving the owners with both more time and money for other passions.
If you are considering metal tiny house for your next home, our team can simplify the process for you without increasing costs.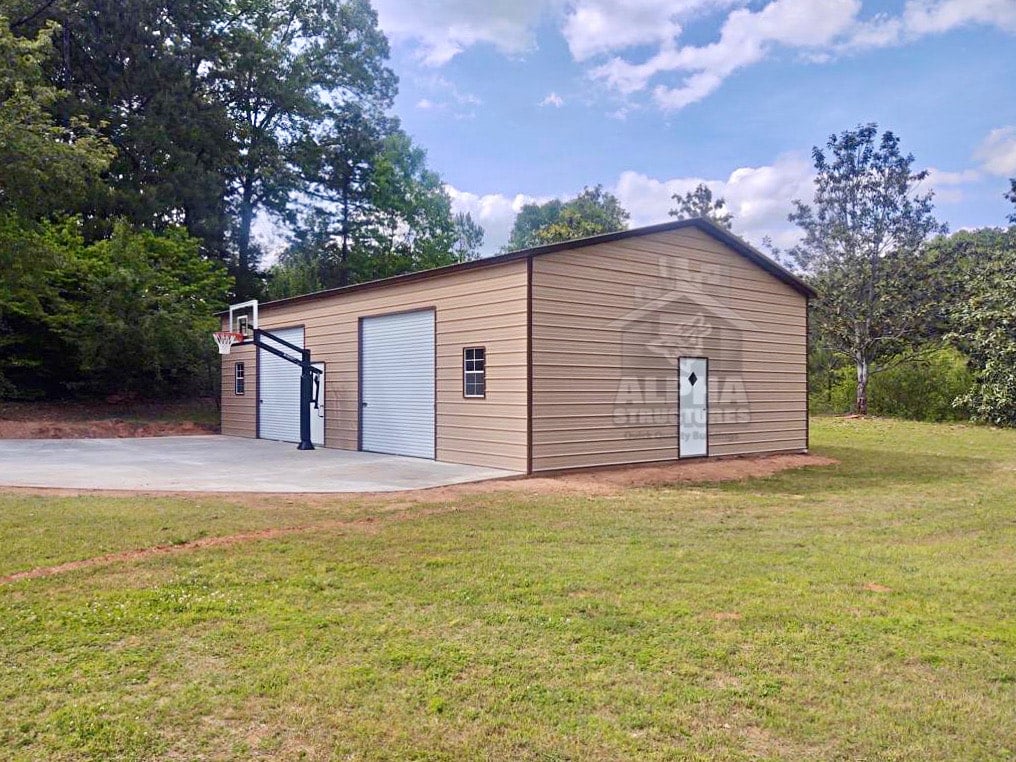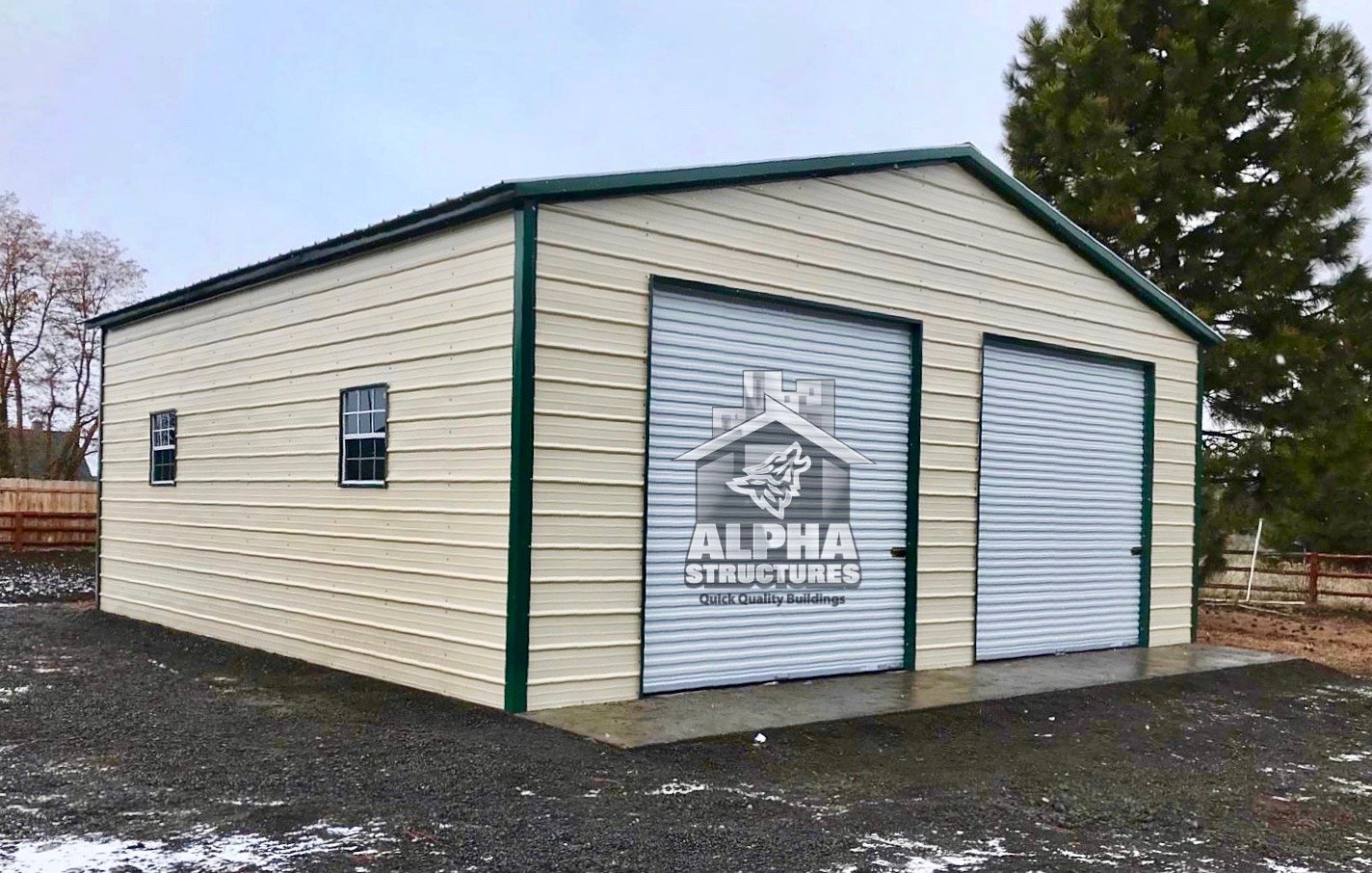 40 x 60 Metal Building House
Designed for optimal square footage, the 40x60 metal building house utilizes a highly effective rectangular footprint. With 2,400 square feet on the first floor alone, these spacious steel building homes improve energy efficiency without sacrificing size. Get the most from your future home and let our team simplify the process further for a hassle-free custom metal building home.
Metal Building Sizes
Width is the primary factor in building size. Our clear span custom metal buildings can be up to 70 feet wide and as long as you need. Wider buildings are also possible with interior support beams.
Support Beams
12' - 24' wide
Support beams on the outer walls every 5 feet (excluding doors). Clear span option available. No length restriction.
25' - 70' wide
Support beams on the outer walls every 4 feet(excluding doors). Clearspan option available.No length restriction. A heavier metal gauge truss allows for extra width without the need for center support beams or compromising structural integrity.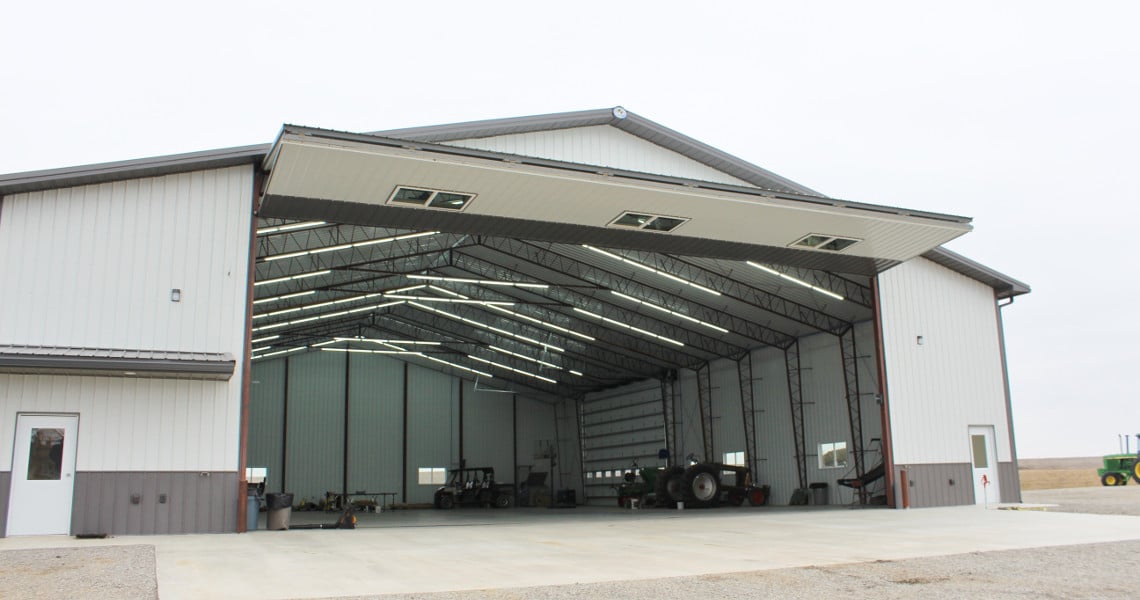 Common Building Sizes
If you're not sure of the exact building size you'll need, no problem. We work with property owners every day to nail down the perfect balance between square footage and price. To get started, here are a few examples for common custom metal building sizes.
20x20 metal building
2 car garage with limited storage space
20x30 metal building
2 car garage with additional space of lawnmower and other equipment
24x30 metal building
Large 2 car garage with a backroom
30x30 metal building
Large hobby or small business workshop
40x60 metal building
Barn for 4-6 horses or business workshop
50x100 metal building
Industrial warehouse or commercial building
Framing and Certifications
‍Framing
Trusses and support beams are 14-gauge double-coated galvanized steel. In wider building designs, 12-gauge trusses may be necessary. Weight-bearing framing is guaranteed to last 20 years without developing any rust (ask about our warranty for details).
Roof and Wall Panels
We offer a variety of metal panels ranging in size, ribbing, and color to best fit the structure. These panels are rated to last at least as long as the framing. Our installation teams use horizontal siding to give the buildings a distinct look. We also offer vertical siding for buildings that need extra support.
Weather Rating
Building codes vary across different regions, and we know exactly what each state requires. Our buildings can withstand 140mph wind gusts and 35psf of snow load. Our structures in California have rated 120mph and 20psf. Even if your local codes require additional strength, we will meet or exceed them.
Building Permits
We don't work directly with local building inspection offices, but we make the process easy for you. Our team will pull together engineer plans, which we can design for an additional fee. Prices and plans will vary, depending on the project.
Why Alpha Structures?
You want a metal building that's tough enough to withstand the test of time and mother nature. You also want a builder that's easy to work with and responsive to your questions. We provide both.

Our team will work closely with you throughout the entire process to make sure you are confident and comfortable with the final design. You'll receive a 3D model of your building before we start work, making sure it satisfies your vision.
DEALERS ACROSS THE U.S.
Building codes vary across different regions,and we know exactly what each state requires.Our buildings can withstand 140mph wind gustsand 35psf of snow load. Our structures inCalifornia are rated 120mph and 20psf. Even ifyour local codes require additional strength, wewill meet or exceed them.
GET A QUOTE
Our specialists are standing by to help you find the right metal structure for your needs.