MOST AFFORDABLE PRICE
Quickest Lead Times
Get the commercial metal building you deserve – on time and on budget.

Steel building structures are a great option for any new or expanding business that needs space.

Not only are metal buildings for business affordable to build and maintain, they come with a variety of customization options that deliver a stylish, contemporary look.

Our team uses materials and certifications that meet all state requirements, and we will make sure you know exactly what your building will look like – inside and out.
Commercial Metal Buildings For Sale
We offer commercial metal buildings for sale, starting at 32 feet wide and using structural steel supports that depend on size. Double tube, or double leg style is required on any metal building greater than 14 feet tall. Buildings of that size will also have welded components in the legs and trusses.
Truss systems also depend on the size of the structure. Double leg systems need "Z shaped" or ladder trusses, depending on what your engineer and state requires. Keep in mind that any metal building wider than 40 feet must have a ladder style truss system.
We offer double bubble and fiberglass R-8 insulation for minimal temperature control and reducing condensation.
First, you will need excellent engineer plans before working with a commercial metal builder. This is important for avoiding expensive structural issues down the road. You will also need a level concrete foundation before we can schedule your installation.
Metal Barns and Steel Riding Arena Buildings
Whether storing farm equipment, sheltering livestock, or creating an open space for indoor horseback riding, metal barns and steel riding arena buildings provide a sturdy, safe environment.

Prefab commercial buildings like these come in different sizes and styles, depending on your location and what the steel structure design calls for. Steel barn buildings also may include a loft, rolling doors, windows, and insulation for regulating temperature and condensation.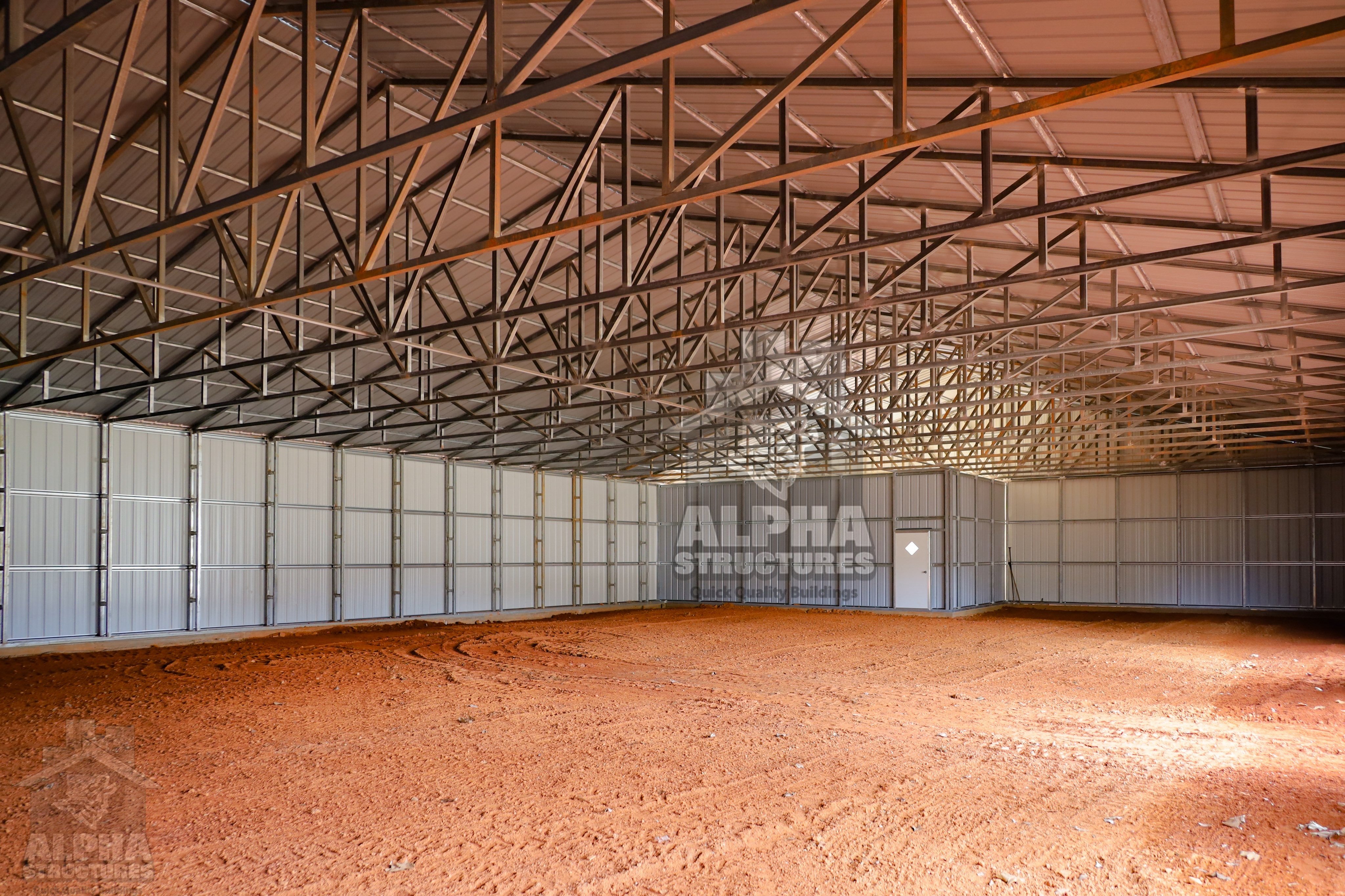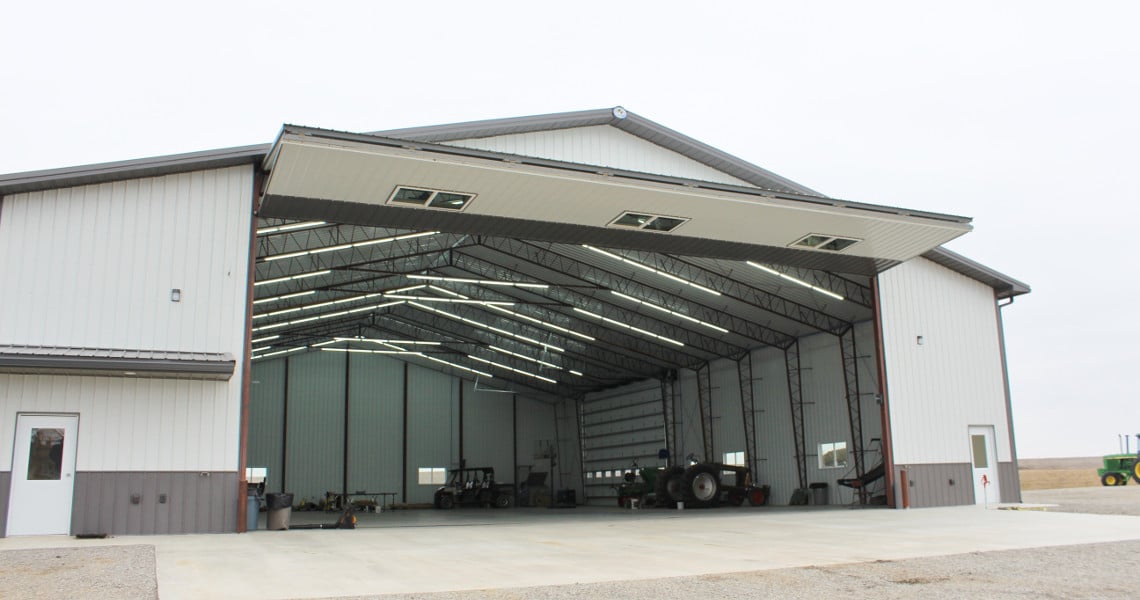 Commercial Metal Garages
Maximizing space is important for auto body shops and other shop buildings.

A 24x30 metal garage is a very popular choice among both business and home owners, providing a great balance between square footage and cost. Metal buildings for commercial use will give you all the space your need for lifts, equipment, tool storage, and office space.
Metal Office Buildings
Commercial metal buildings for sale range from 32 to 70 feet wide, making it an easy choice for a growing business that needs more space. No matter what the floorplan requires, we can accommodate your need for meeting rooms, offices, bathrooms, and other specialized spaces.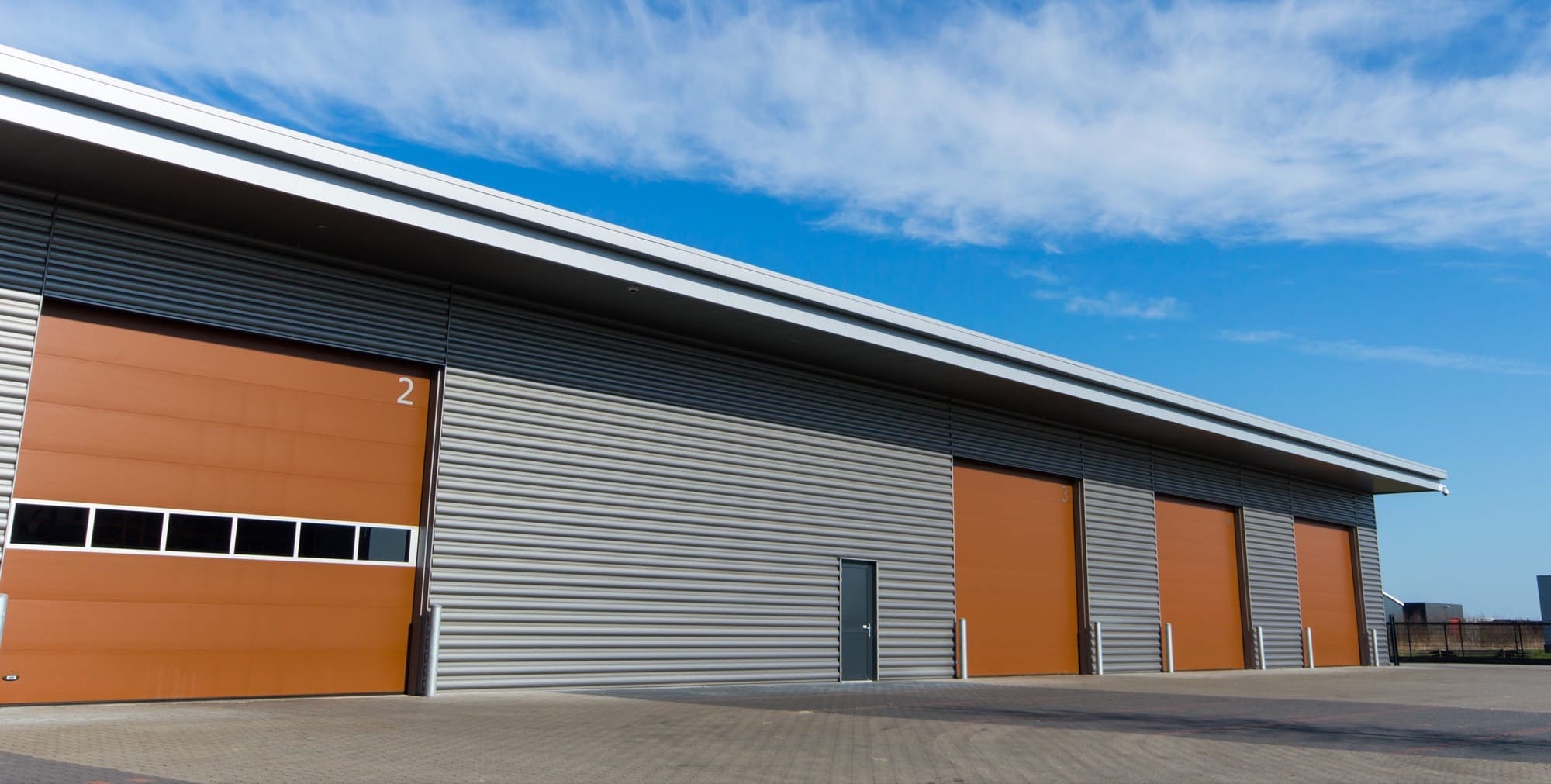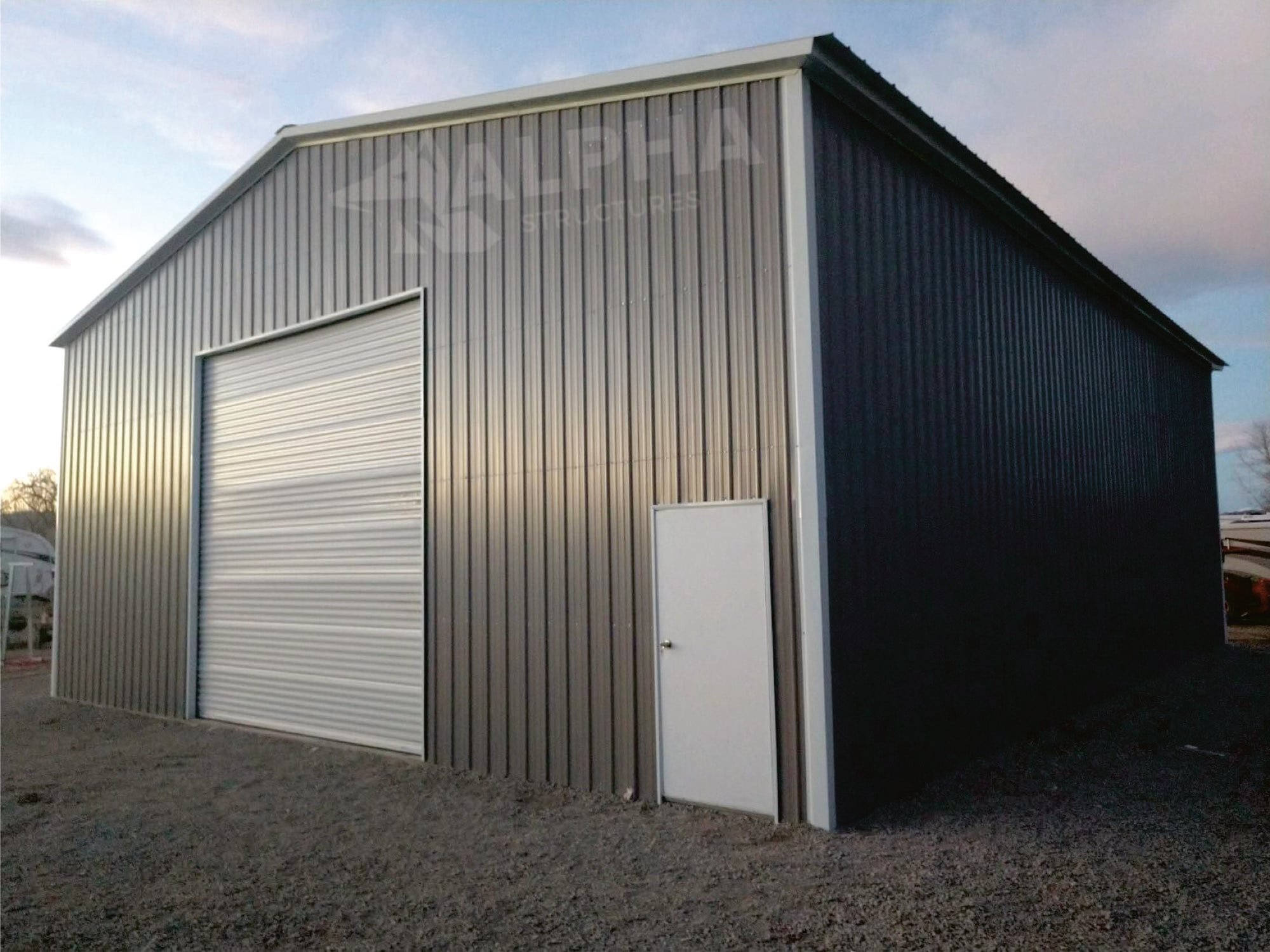 Industrial Steel Buildings
Steel structures are common for industrial buildings and manufacturing facilities, and with good reason. Advances in modern building practices allow us to provide 3D drawings of the layout of your factory, enabling you to see exactly how what the interior and exterior of your custom metal building will look like.
Steel Structure Warehouse
Steel structure warehouses are light weight, yet durable solutions for businesses that need a lot of storage. Considered one of the fastest and most reliable ways to get into a new warehouse, metal buildings deliver greater strength and value per square foot than any other solution out there.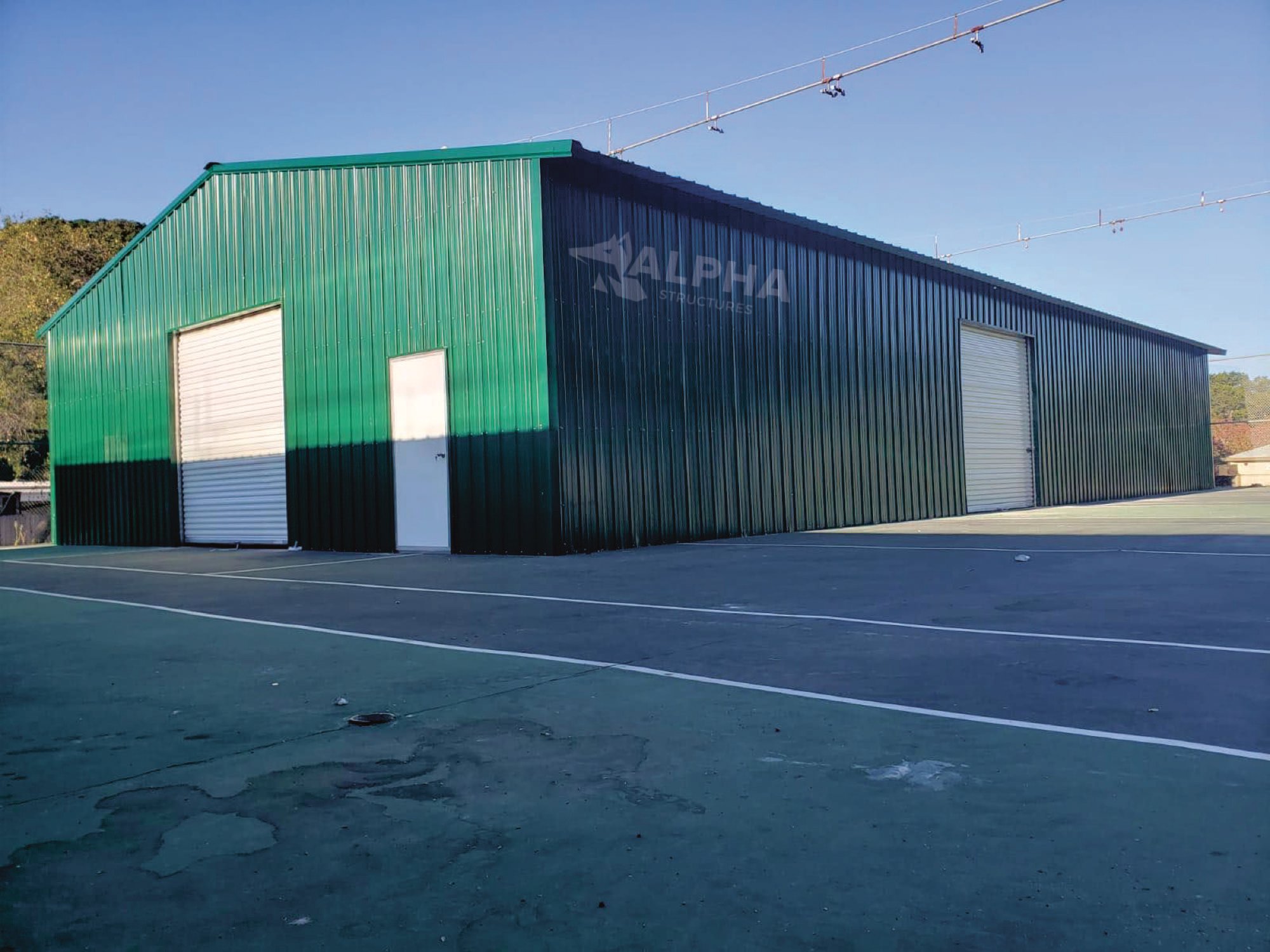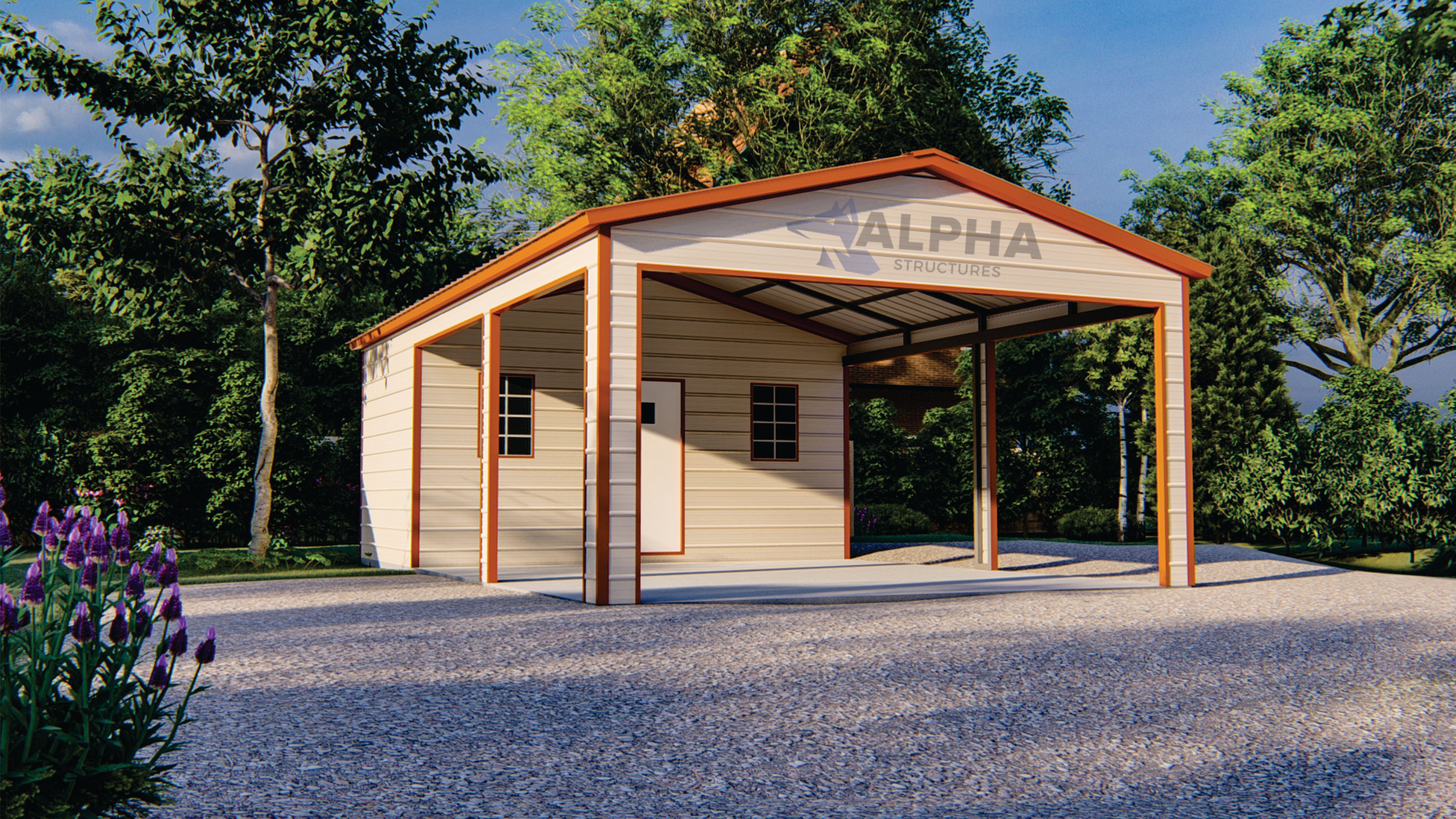 Commercial Retail Steel Buildings
Is your retail shop ready to move on to new opportunities? Retail environments often require strategic floor plans that highlight top selling products while maximizing foot traffic past new items on your shelves.

Attractive options that come commercial metal buildings prices mean you can invest your hard earned dollars into a design that will bring you long term success without worrying so much about upkeep and maintenance.
Commercial Metal Buildings Prices
The cost of metal buildings for commercial use start at $15,000, depending on the size, design, and customizations involved.
We run a profitable business, but we offer competitive prices to our customers. If you get a quote from another metal building company that's significantly less than ours, they might be cutting corners with their installation team.
Business owners often hire us to "rescue" their project when they discover alarming inconsistencies during the installation.
These situations can easily be avoided. If you get a deal that sounds too good to be true, it most likely is!
Commercial Steel Structure Sizes
Width is the primary factor in building size. Our clear span custom metal buildings can be up to 70 feet wide and as long as you need. Wider buildings are also possible with interior support beams.
SUPPORT BEAMS
12' - 24' WIDE
Support beams on the outer walls every 5 feet (excluding doors). Clear span option available. No length restriction.
25' - 70' WIDE
Support beams on the outer walls every 4 feet (excluding doors). Clear span option available. No length restriction. A heavier metal gauge truss allows for extra width without the need for center support beams or compromising structural integrity.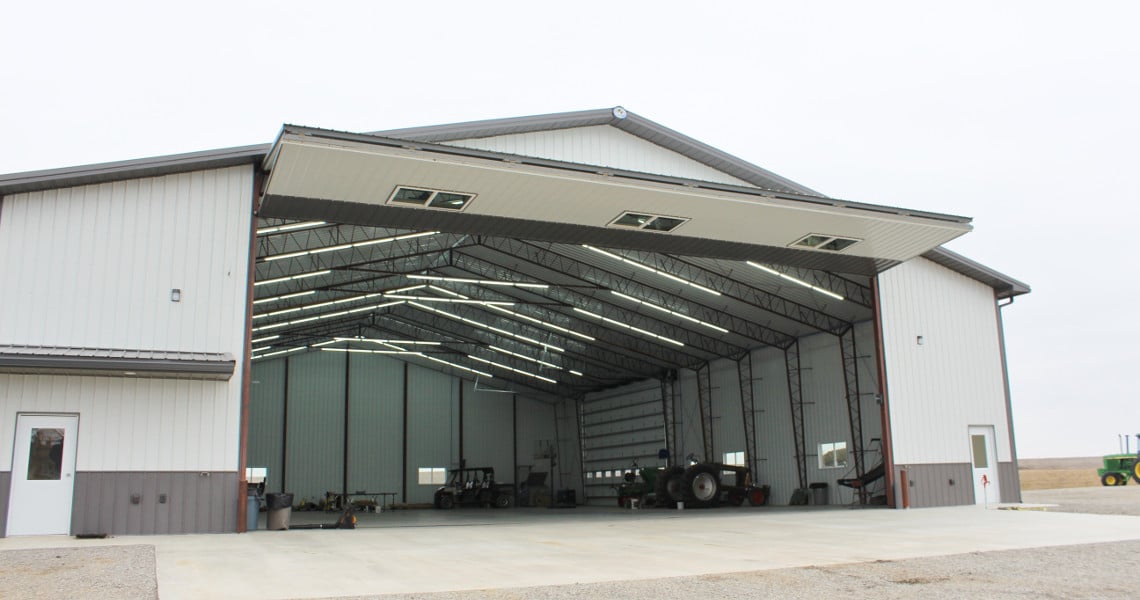 Common Building Sizes
If you're not sure of the exact building size you'll need, no problem. We work with property owners everyday to nail down the perfect balance between square footage and price for them. To get you started, here are a few examples for common custom metal building sizes.
20x20 metal building
2 car garage with limited storage space
20x30 metal building
2 car garage with additional space of lawn mower and other equipment
24x30 metal building
Large 2 car garage with a back room
30x30 metal building
Large hobby or small business workshop
40x60 metal building
Barn for 4-6 horses or business workshop
50x100 metal building
Industrial warehouse or commercial building
FRAMING & CERTIFICATIONS
‍FRAMING
Trusses and support beams are 14 gauge double coated galvanized steel. In wider building designs, 12 gauge trusses may be necessary. Weight-bearing framing is guaranteed to last 20 years without developing any rust (ask about our rust warranty for details).
ROOF AND WALL PANELS
We offer a variety of metal panels ranging in size, ribbing, and color to best fit the structure. These panels are rated to last at least as long as the framing. Our installation teams use horizontal siding to give the buildings a distinct look. We also offer vertical siding for buildings that need extra support.
WEATHER RATING
Trusses and support beams are 14 gauge double coated galvanized steel. In wider building designs, 12 gauge trusses may be necessary. Weight-bearing framing is guaranteed to last 20 years without developing any rust (ask about our rust warranty for details).
BUILDING PERMITS
We don't work directly with local building inspection offices, but we make the process easy for you. Our team will provide all the required documents to get your building permit on the first submission. We pride ourselves on making our customers and inspectors happy with our attention to detail.
Why Alpha Structures?
You want a metal building that's tough enough to withstand the test of time and mother nature. You also want a builder that's easy to work with and responsive to your questions.

We provide both.

Our team will work closely with you throughout the entire process to make sure you are confident and comfortable with the final design. You'll receive a 3D model of your building before we start work, making sure it satisfies your vision.

We focus on the people we serve just as much as the buildings we put together.
DEALERS ACROSS THE U.S.
Building codes vary across different regions, and we know exactly what each state requires. Our buildings can withstand 140mph wind gusts and 35psf of snow load. Our structures in California have rated 120mph and 20psf. Even if your local codes require additional strength, we will meet or exceed them.
GET A QUOTE FOR A COMMERCIAL METAL BUILDING
Our specialists are standing by to help you find the right metal structure for your needs.